About the member portal
With the member portal one can seamlessly orchestrate all facets of your enterprise with ease and precision.
View the current room bookings for a particular room or all OSI offices.

Digitally view all your received mail and request for documents to be opened and scanned.

Individually forward any piece of mail to anywhere with your choice of shipping speeds.

For all OSI 'on demand' offices view a list with their picture and a description.

Search and book an available office that is free on a given date that meets your criteria.

Get a history of all payments made to OSI.

Make an instant online payment with your credit card.

View and print your current bill.

If you are an attorney enter details of your practice for referrals from OSI clients looking for an attorney.

Publish your company information to be accessible to the > 1,000 other OSI members.

Leave a message to the manager and OSI Staff on how we can help your business.

Links to useful documentation such as the buildings certificate of occupancy, postal forms etc..

See a history of your received calls if you have subscribed to phone service

View and change details of your account.
Images of the portal:
Portal sample menu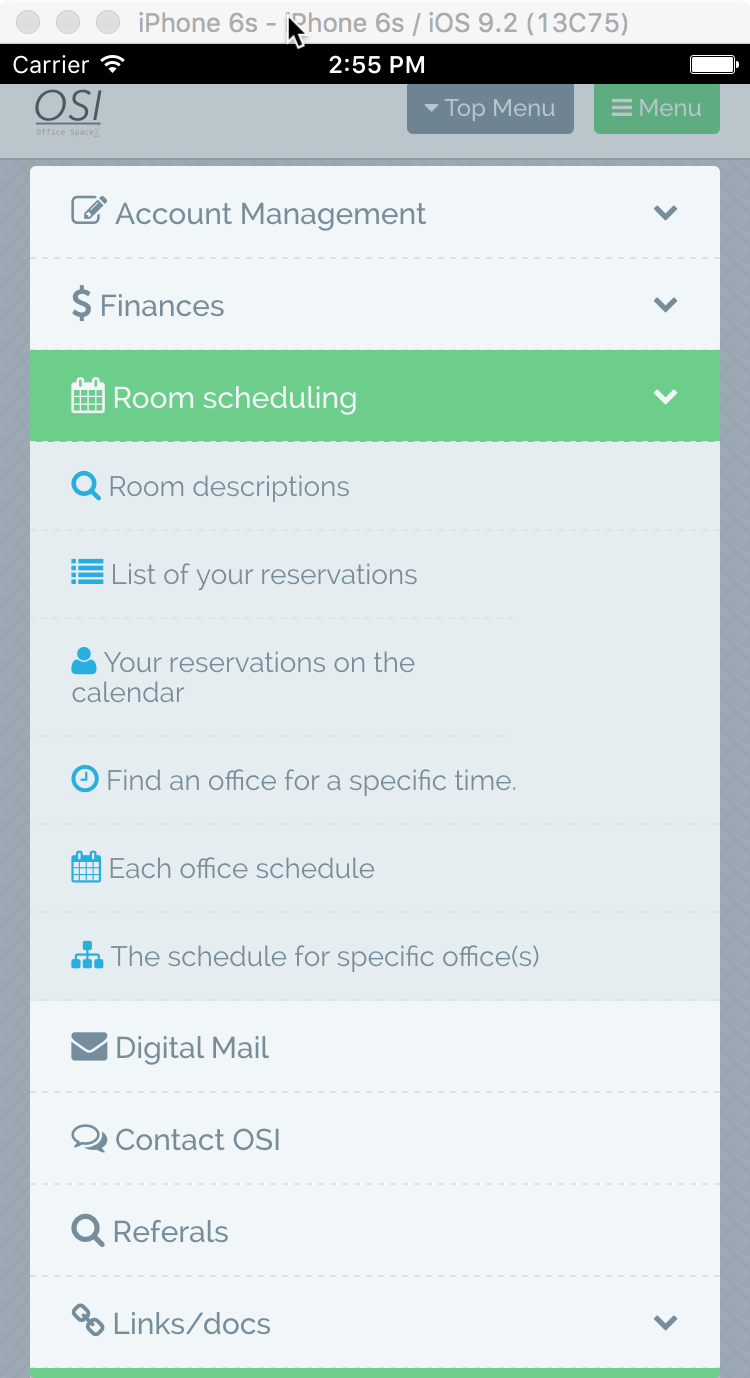 Finding an available office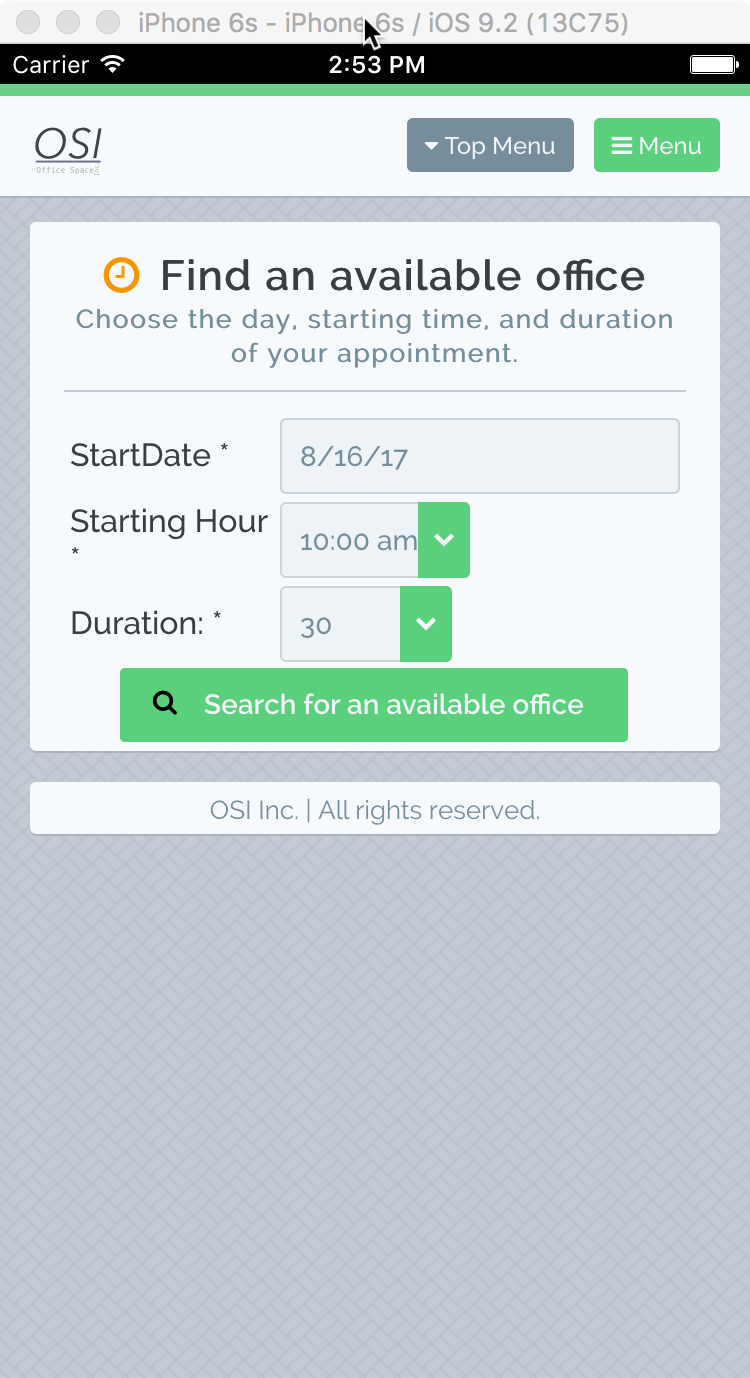 List of received mail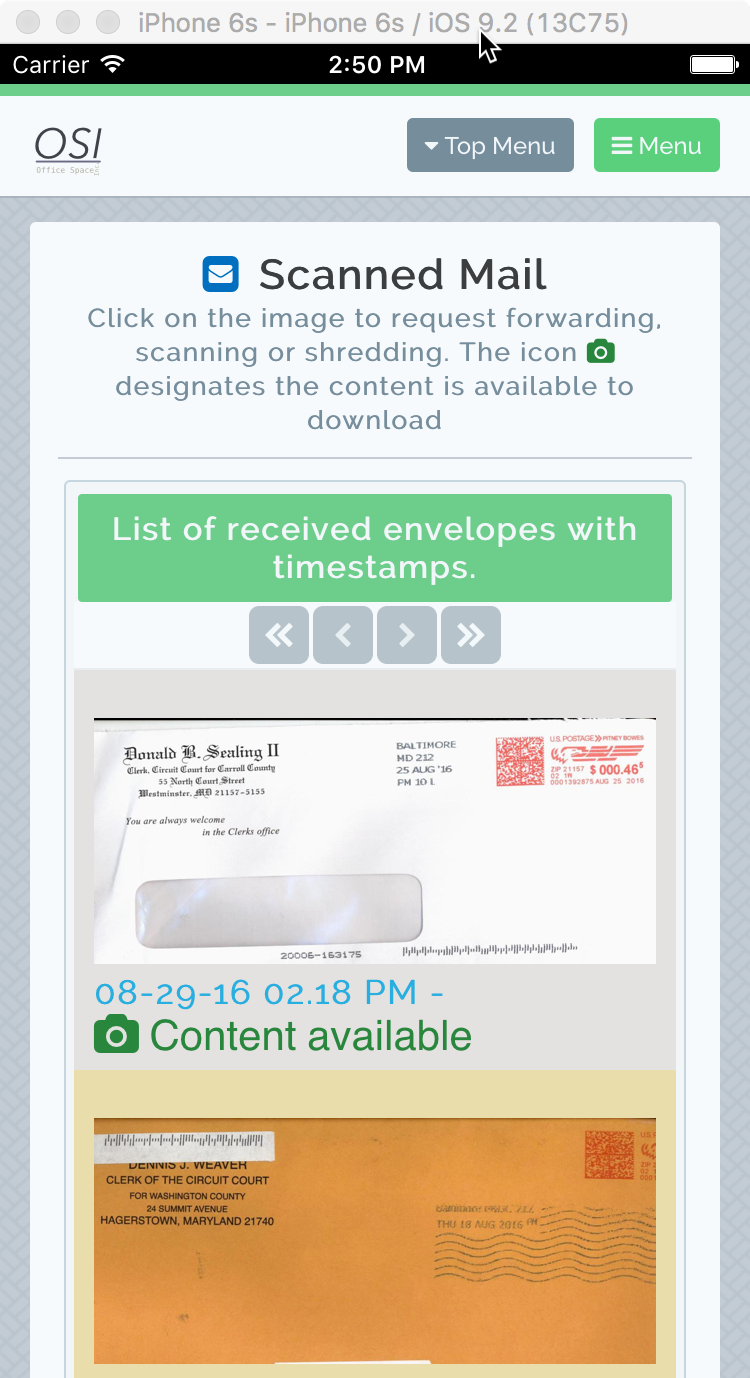 Options on a mail piece.