Office Space For Mental Health Professionals
Serving more than 150 professionals with affordable practice opportunities.
Washington D.C. temporary, shared, and on demand office space for Mental Health Professionals
Nestled in the bustling heart of the Washington metropolitan area, on the iconic K Street, you will find OSI - a vibrant hub for over 150 mental health professionals. We offer an affordable, flexible, and convenient solution for mental health practitioners requiring on-demand office space.
For a modest rate of $14 per hour, our doors are open for your use from 8:00 AM to 9:00 PM on weekdays, and from 9 AM to 6 PM on Saturdays. You can schedule regular appointments with the assurance that your chosen office space will be reserved just for you, during your specified times. Pay only for the time you use - not a penny more. With our flexible month-to-month arrangements, you won't be burdened with long-term commitments.
Beyond offering hourly, daily, weekly, and exclusive office services, OSI is proud to provide an extensive array of complementary services. These include a business address, mail and courier services, phone answering, internet access, and other administrative services as needed. All of these are available individually or in combination, with transparent pricing for each service or package. Our office plans, starting at an accessible $35 per month, are designed with the needs of emerging counselors in mind.
Here's why so many mental health professionals choose OSI:
Our strategic location serves a large, diverse population with extensive business hours, making it easy for your clients to schedule early morning, lunchtime, or after-work sessions.
OSI can serve as a cost-effective secondary office, enhancing your eligibility for the most sought-after insurance panels and significantly expanding your client base.
Our office spaces are versatile and can be adjusted to accommodate individual and couples therapy or assessments/testing. The conference room can also be used to host small workshops, an excellent strategy for building your professional reputation.
We foster a community environment, facilitating networking among OSI therapists, helping you establish a professional presence and cultivate referral sources.
OSI offers immediate access to a professional business address at a minimal cost. This facilitates applications to insurance panels and provides partners with a professional receptionist and a mailing address for correspondence.
At OSI, we understand that every mental health professional's needs are unique. That's why we offer a broad spectrum of office solutions that scale to your practice's needs. Whether you require full-time office space or a flexible, temporary arrangement, we've got you covered. You can find us at 1629 K St. Suite 300, or at 1627 K St. Suites 400 and 500. Contact OSI today to discover how we can support your mental health practice!
Testimonials
"OSI has been instrumental in building my psychology practice for nearly 10 years. I started with hourly office use; graduated to a shared office space; and for the past few years have my own private full-time office. The quality and array of services along with the flexibility of plans are invaluable."
Diane Kern, Ph.D. Licensed Psychologist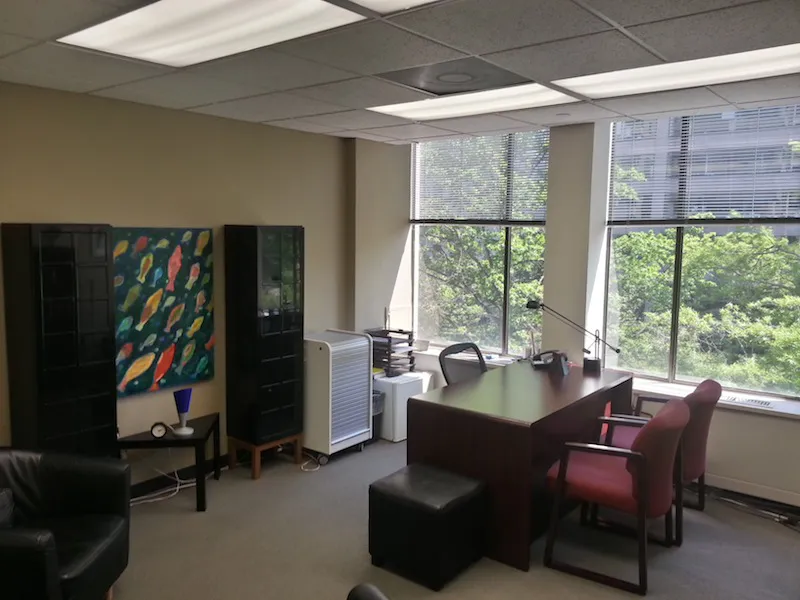 "I retired from my full time solo private practice as a psychologist but wanted to have office hours on a part time basis. OSI and I worked out an office service plan that fit my needs perfectly, at a very reasonable cost. I have been a very satisfied customer with their services and would recommend OSI to anyone needing part time or permanent office services."
Joseph Quintano Ed. D. Psychologist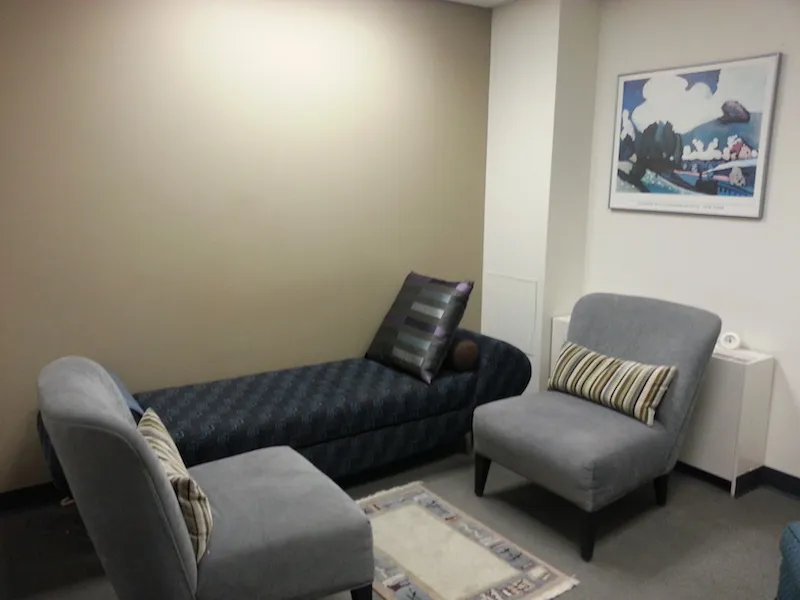 Our most popular plans for Mental Health Experts
Starter Package
$35
per month
Three hours of office use. $14 for each hour after the three.
You can make standing reservations and schedule from a phone, tablet or computer.
Get Started
Comprehensive Plan
$165
per month
Sixteen hours prepaid office use.
K Street Farragut Square address.
Mail service.
DC phone number. With voicemail to email transcribed messaging.
Mail surfaces are scanned and emailed upon receipt, with the additional service of content scanning available upon request.
We provide a convenient curbside delivery service for your mail directly to your vehicle.
Lobby Listing
We offer the service of acting as your registered agent.
Get Started